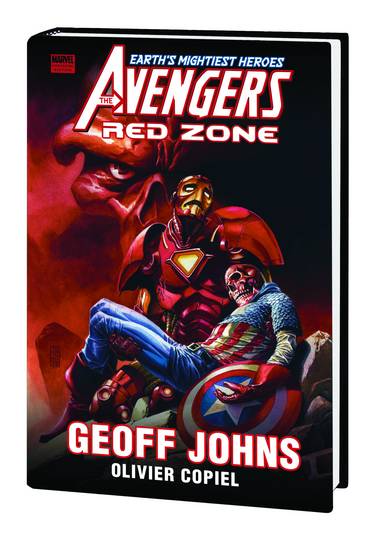 Avengers: Red Zone by Geoff Johns, Olivier Coipel, and Andy Lanning
Hey! What are the Avengers doing? They're not eating or talking about nothing important! Instead they're trying to prevent this virus from killing people! I don't know if I'm comfortable with these Avengers… they're not eating, so how on earth are they getting their energy? Oh no! They're not saying any of their played-out funny jokes! Also, there is too little decompression. Too much is happening. I'm gonna go re-read my copy of New Avengers where they're eating hamburgers to cleanse my mind.
*End sarcasm here*
Avengers Forever by Kurt Busiek, Carlos Pacheco, and Jesus Merino
If you like epic time travel stories then pick this up. Also if you're a fan of good Avengers stories pick it up as well. I'm only on issue#4, but so far I'm really enjoying it. The art is great and adds an energy to the story. This definitely reads like a Busiek Avengers story, which is not a bad thing at all. Also when the team of Avengers in this story was assembled at the end of issue#1 I was uncertain about if I'd like the team, but as I said earlier I'm only on #4 and I really like the team in this story. Trust me this is a good story. I like Songbird.
Reading these Avengers stories makes Bendis' Avengers look like a joke. Actually, his Avengers ARE a joke no matter what, but his books sell so they gotta be good right? If you're as disappointed and embarrassed with Bendis' Avengers and New Avengers as I am then do yourself a favor and pick these up.